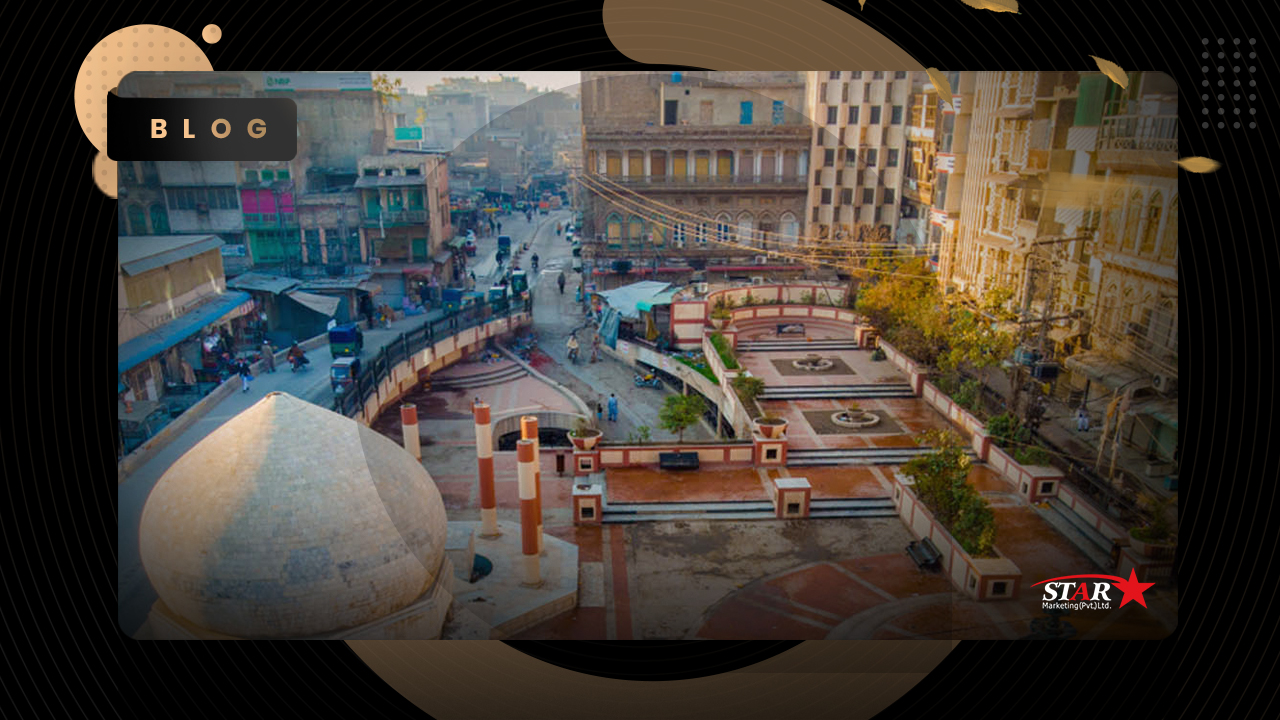 Peshawar, often referred to as the city of flowers, has always been known for its culture and hospitality. With changing times, the city is now getting famous in other sectors too.The real estate market is one of them.
The real estate market of Peshawar is not only thriving but also creating tremendous property investment opportunities in the premises of the city. This vivid change in the city is now encouraging investors to come and invest where profitable investments opportunities eagerly await them.Let us highlight some factors that will provide some strong ground for this claim.
How Property investments in Peshawar are Profitable?
The city is experiencing flocks of people coming to reside in Peshawar, automatically increasing the demand for affordable real estate developments in the city.
As Peshawar is home to every class, the real estate investor enjoys every category of real estate investment in Peshawar.
The developers are focusing more to develop modern and stable infrastructure to entertain real estate investments in Peshawar to a greater extent.
 Also, real estate investment in Peshawar is for those who seek change. People are focusing on traditional commercial areas due to affordable prices.
Now after getting acknowledged for the reasons, do you want to know what Peshawar has to offer? Let's get straight to it.
Deluxe Housing Schemes are available in property investment in Peshawar:
When it comes to offering residential property investment in Peshawar, this city has a wide range of housing schemes to offer. Keeping all the modern needs and requirements in mind, the developers are passionately developing residential plots and apartments.The cutting-edge infrastructures with high-end amenities at the strategic location are something making real estate investors' investment profitable in Peshawar. So if you are in search of an affordable yet modernly developed housing scheme then residential property investment in Peshawar can be your answer!
Commercial Property Investment in Peshawar is Profitable too:
You must be wondering if a city is proposing such innovative housing schemes with a friendly budget then how much scope is available in commercial properties of Peshawar.
There's a huge scope for commercial property investment in Peshawar. As the city is thriving in various domains, welcoming multiple businesses and favoring tourism to some extent as well, Peshawar needs to develop its commercial real estate sector immediately. To keep the demand highlighted, we have seen multiple commercial real estate development in every corner of the city. Whether it is Main Warsak road or Charsadda road you can witness pristine commercial property development everywhere. So automatically these commercial developments are a call to investors to invest in Peshawar's top-notch commercial buildings to generate considerable profits. Remember these developments guarantee a flock of clients and appreciable rental incomes.
Now the question is, what are the details of these profitably successful projects that guarantee rental incomes after investing in Peshawar? Scroll below!
Profitable Properties for Real Estate Investment in Peshawar:
To quote a few projects for your feasibility we have some names to suggest that are creating a sustainable future in the real estate market of Peshawar.So if you are looking for an apartment for sale in Peshawar or are willing to buy an office or shop in Peshawar then you can check out these names immediately!
Zaver Pearl Continental
Usman Mall & Residencia
JA Homes
Zaver Pearl Continental, Peshawar:
The Zaver PC Peshawar Shopping Mall is designed to give locals the most opulent shopping experience possible to bring this unrivaled history of hospitality to Peshawar. The infrastructure is meticulously planned, down to the smallest detail, from the basement to every floor.Have you ever wished for a simple, cozy, and opulent shopping experience? Here, we've got you covered!
Usman Mall & Residencia:
Commercial plots are ready to be sold at the TMA-approved. Usman Mall & Residencia project on the Darmangi Main Warsak Road in Peshawar, Pakistan. In addition to offering business prospects, Usman Mall & Residencia offers Peshawar residents opulent apartments for sale to begin a rich lifestyle with less difficulty. There is no chance that such a lavish project would lack the amenities that a buyer seeking to purchase a business plot or an apartments for sale in Peshawar would consider essential. Usman Mall & Residencia offers everything a real estate investor or buyer needs and wants.
JA Homes:
You can purchase plots and villas in the sole project in Peshawar offered by JA Homes (Jahangir Alam Homes). JA Homes of Peshawar has a variety of property sizes that may be purchased in the sought-after area of Peshawar, making them ideal to invest in and coveted places to live. Whether you are a buyer or an investor, JA Homes have qualities that will win you over.
Conclusion:
After going through all these details, you can now easily make a profitable real estate investment in Peshawar. All the above-mentioned projects are TMA approved, easily approachable, and elegantly designed, fulfilling the requirement of any real estate investor.