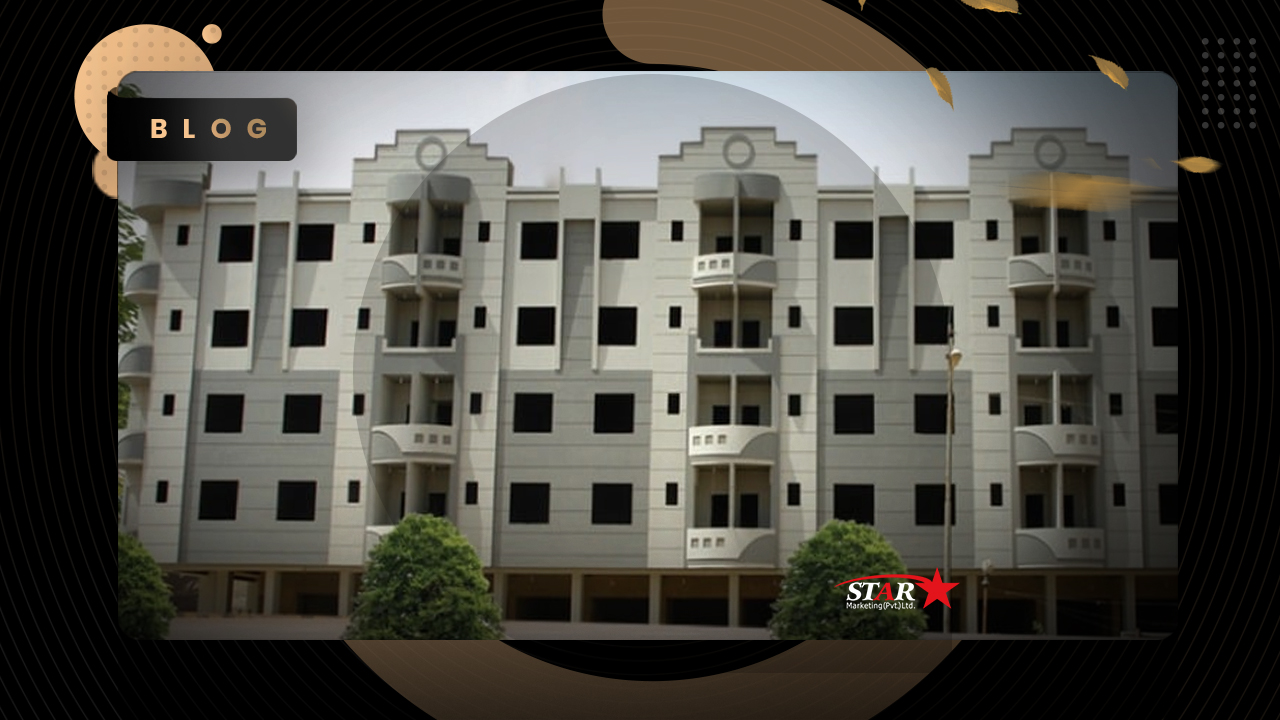 Search of a dream apartment in Karachi where convenience and comfort seamlessly intertwine, has reached its long awaited destination. The North Corner Extension – the perfect answer to all your housing needs in an apartment of Karachi. Situated in the coveted Surjani Sector 5-D, just steps away from the vibrant 4-K Chorangi, these spacious apartments in Karachi redefine opulence and offer an extraordinary living experience. With an array of top-notch amenities, instant possession, and a prime location, North Corner is the epitome of luxurious living.
North Corner Extension's apartments in Karachi addressing unlimited conveniences:
Imagine the sheer delight of residing in the heart of Karachi, mere steps away from the bustling 4-K Chorangi. Nestled within this vibrant locale, North Corner apartments offer unparalleled accessibility to a plethora of commercial activities. Whether you seek shopping, employment opportunities, or educational pursuits, this prime location caters to every need with remarkable ease. Embraced by an array of amenities, including shopping centers, schools, hospitals, and recreational spots, this project truly epitomizes convenience and tranquility. The strategic positioning of North Corner further enhances its value, making it a coveted gem within the locality. As a result, the prices of these apartments soar, reflecting the desirability and exclusivity of this remarkable location.
Some of the nearby locations of North Corner Extension are;
Chase Omega Mall
Al-Makkah food restaurant
Samama Shopping Center
Khursheed Begum park
Proffering Economical Booking Opportunities:
Owning your dream apartment in Karachi has never been more accessible. This exceptional residential project unveils a golden opportunity for investors to transform aspirations into tangible reality. With prices starting at a mere 1.5 lac rupees, the booking for these exquisite apartments is now open, beckoning you to seize this enticing offer. Immerse yourself in a wide selection of spacious 3, 4, and 5-room apartments, meticulously crafted to cater to your every need and desire. Every inch of these thoughtfully designed living spaces has been carefully considered, ensuring optimal comfort, functionality, and aesthetic appeal. It's not just an investment in a property; it's an investment in your future, as North Corner promises both a haven of tranquility and a promising return on investment. Secure your place in this coveted residence, where convenience, luxury, and value for money converge harmoniously.
Secure instant possession in your dream apartment of Karachi:
At North Corner, we understand the excitement of owning a new home. That's why we guarantee instant possession, so you can step into your dream abode without any delays. Begin creating beautiful memories and start enjoying the blissful living experience that North Corner offers. Say goodbye to lengthy waiting periods and embrace a lifestyle that exceeds your expectations.
Upscale Amenities Ensuring Comfort Living:
Prepare to be pampered with a host of exclusive amenities, thoughtfully curated for your comfort and well-being. Find solace in the dedicated prayer area, where you can seek inner peace and tranquility.
Rest easy knowing that your vehicles are securely parked in our spacious parking facilities, providing convenience and peace of mind for you and your family.
For your little ones, we have meticulously designed a children's play area, ensuring they can unleash their boundless energy and forge lasting friendships.
To encourage sustainability, North Corner features a solar energy system, contributing to a greener and more eco-friendly future.
Water scarcity will never be a concern, thanks to our mega water storage system that ensures a consistent and reliable supply.
Wavering secured apartment life in Karachi at North Corner:
At North Corner, we place the highest value on your safety and well-being, going above and beyond to ensure protection. Prepare to be amazed by our relentless dedication to round-the-clock security measures that leave no room for compromise. Our team of highly trained and vigilant security personnel stands as an impenetrable shield, working tirelessly day and night to safeguard your home. Every inch of our premises is fortified with state-of-the-art security systems, advanced surveillance technology, and stringent access controls, leaving no opportunity for any untoward incident to disrupt your peace of mind. Rest easy, for we have anticipated every possible scenario and implemented comprehensive emergency response protocols to swiftly address any unforeseen situation. At North Corner, your safety is not just a priority; it is an obsession, an unwavering commitment that allows you to enjoy a life of absolute security and serenity like never before in Karachi's apartment.
Embrace the North Corner Lifestyle:
North Corner offers a flexible and accommodating payment plan, designed to make owning your dream apartment effortless and convenient. With our instant possession policy, you can start enjoying the comforts of your new home without any delays. To further facilitate your financial planning, we provide a convenient 36-month instalment plan, allowing you to manage your payments comfortably over time. We understand that preferences may vary, and for those seeking the added advantages of a west open or corner apartment, there are additional charges. At North Corner, we strive to provide options that suit your individual needs, ensuring a seamless and personalized journey towards homeownership.
What other investment opportunities are available in apartments of Karachi?
Opportunities to buy apartment in Karachi is not limited to North Corner Extension only. Star marketing presents multiple other lucrative investment options for investors specifically in categories of apartment. Central Icon, Medicam Icon, Victoria Residency, and Veritas are other recent launches in real estate market of Karachi that offers lucrative investment along with flexible payment plans.
Conclusion:
Don't miss out on the incredible opportunity to own an apartment at North Corner Extension. It's time to embrace a lifestyle that you truly deserve – a lifestyle where convenience, comfort, and sophistication intertwine seamlessly. Contact us now to book your dream apartment in Karachi and get ready luxurious living that surpasses all expectations.