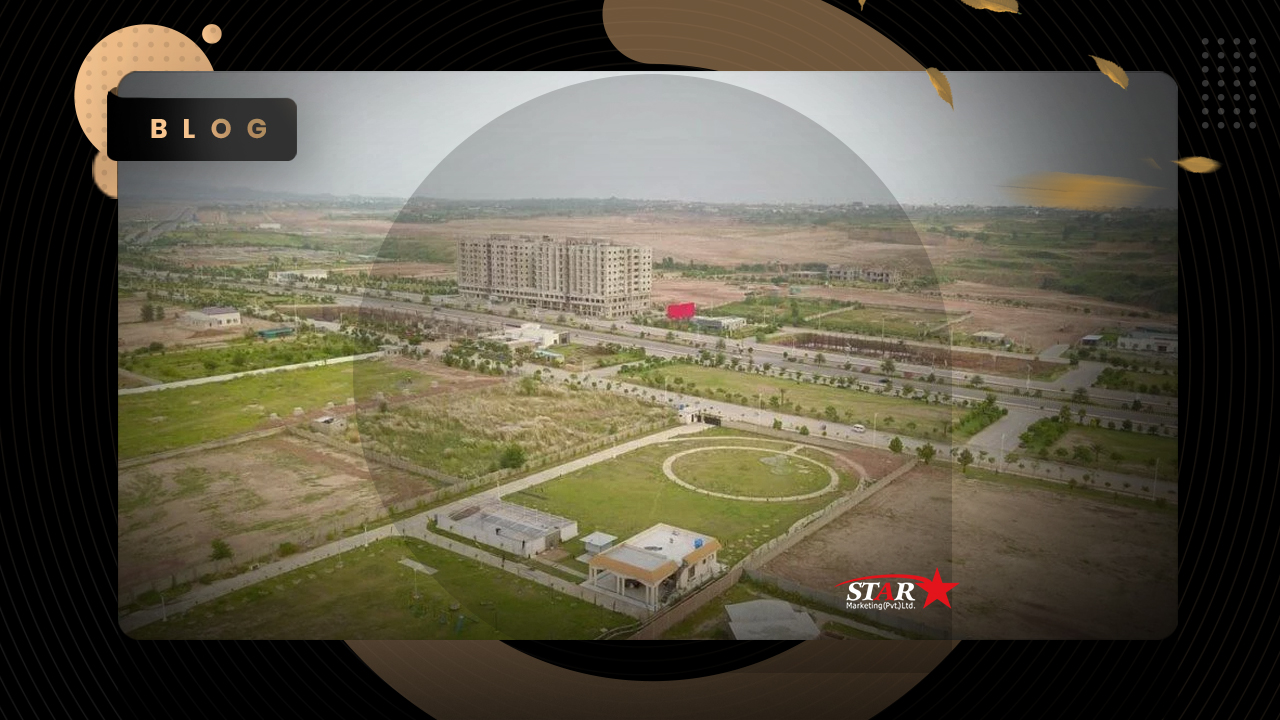 When there's a buzz about a certain project, it's a clear indication that there's something truly remarkable about that! This holds true for Gulberg Islamabad, one of the most credible project of Pakistan. Not a single soul involved in the realm of real estate can remain oblivious to the significance of this project. That's precisely why we have taken the initiative to craft this article, providing you with an updated glimpse of Gulberg Islamabad. From plot prices of Gulberg Islamabad in 2023 to the upcoming sales event, you can get your hands on the newest information regarding this project.
Recent Plot Prices of Gulberg Islamabad 2023
Let's get straight to the point! You are still reading is because the potential of Gulberg Islamabad has kept you deciding whether it's a golden time to invest in this residential plot of Islamabad or not. Or if you are already a lucky investor in this project that kudus all the way!
The updated prices of plot in Gulberg Islamabad is as follows;
Booking starts from minimum 700,000Rs in A-Executive II & A-Executive Premium.
Booking starts from minimum 600,000Rs in E-Executive & F-Executive.
Booking prices exceeds are the sizes varies
The minimum plot price of Gulberg Islamabad starts from 6000,000 Rs
Updated Discounts, Terms & Conditions for Gulberg Islamabad Plots 2023:
Updated Extra Charges:
For the following desired aspects, extra charges are applicable as follows;
15% extra charges for corner + main road facing plot
10% extra charges for corner plot
10% extra charges for main road facing plot
10% extra charges for park facing plot
Updated Discounts:
There are some exclusive discounts available which are disclosed specifically in the sales event of Gulberg Islamabad.
10% discount is available on 100% payment & 3% discount is available on 50% payment.
For Star Club Card's member, there's straight 100,000 Rs discount available on the plots of Gulberg Islamabad.
Updated Terms & Conditions on Gulberg Islamabad's Plots:
The "Extra Charges" payment should be completed within 360 days of booking.
Actual area shall be adjusted at the time of possession.
Credible Attraction for Overseas Pakistanis:
Building the trust of overseas Pakistanis has always been a challenge! But Star Marketing makes sure to attain, win and promote the local properties of Pakistan to overseas Pakistanis for their wise investment decisions. To make the trust more concrete, Star Marketing has arranged almost 10 sales events in all around the world.
In an interview with Geo News, Ali Habib, the regional director of Star Marketing has said, "It is very important to gain the trust of overseas Pakistanis for investment in Pakistan and we have received a tremendous response of overseas Pakistanis in Gulberg Islamabad from the sales events happened at Saudi Arabia, Bahrain and Kuwait ".
More Sales Event is on the way!
To keep the resounding success of Gulberg Islamabad going, Star Marketing has arranged multiple sales event globally. Spain, Rome, and Paris are few confirm destinations where Gulberg Islamabad plots with updated payment plan will be available for sale. A key takeaway here is that Gulberg Islamabad is selling like hot cakes. No matter if you are a local or international investor, securing your plot in this project can't bear the wait anymore!
Hurry up, head on the site office, sales event or just simply get in touch with our sales representative to own a piece of residential luxury in Islamabad.